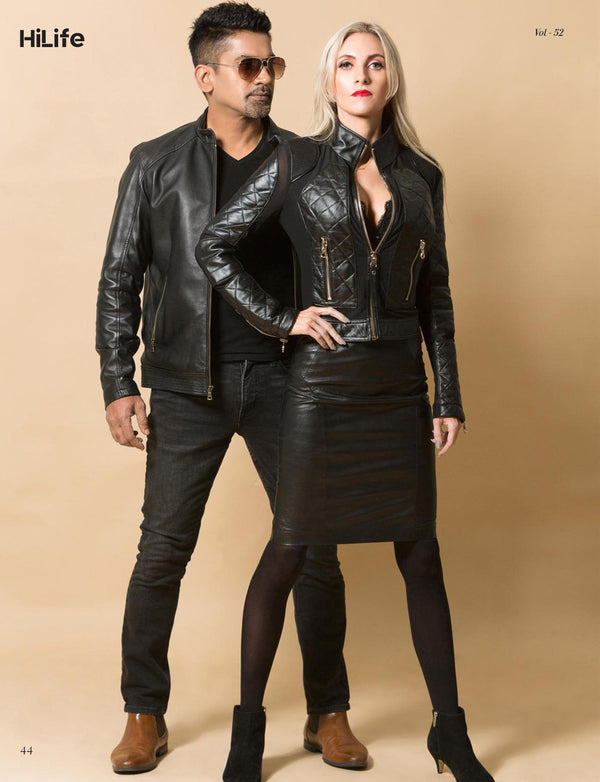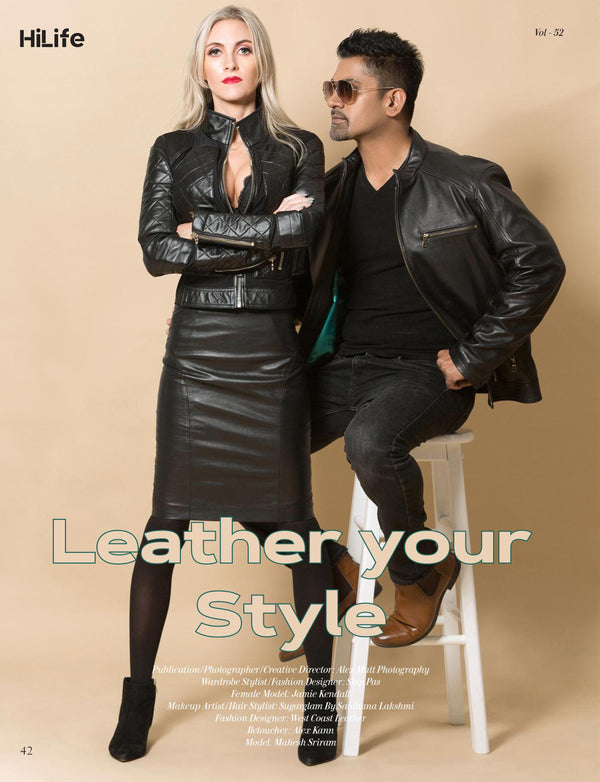 Style 2537 also called the "Alice Cooper" becasue we have sold this jacket to his Solid Rock Foundation for his charity Golf Tournament in Arizona for over 20 years. His celebrity rock and roll friends attend as well as many sponsors from around the USA, The funds assit his recording studio and assits at risk youths in studing music, production and recording as well as entertainment management. 
Men's Classic Black Racer Jacket.  Zip-front, zipper at breast pocket, zippers at pockets, and zippers at sleeves.  Luxury Italian lambskin and bronze zippers and hardware.  Also available with black zippers, silver zippers, gold zippers, and brass zippers. You can also choose any satin blended lining in almost any color, like Deep Purple, Royal Blue, Emerald Green, Platium Silver, Dusty Gold, Oxblood, White and Black at no extra charge. 
Call 415 362 8300 for custom orders or more information about what we have in your size and what we can order for you.