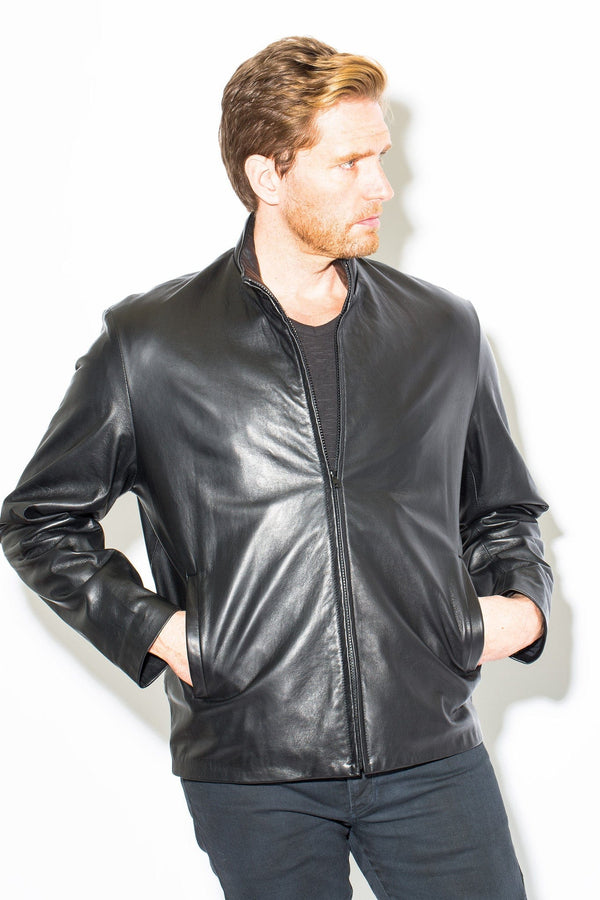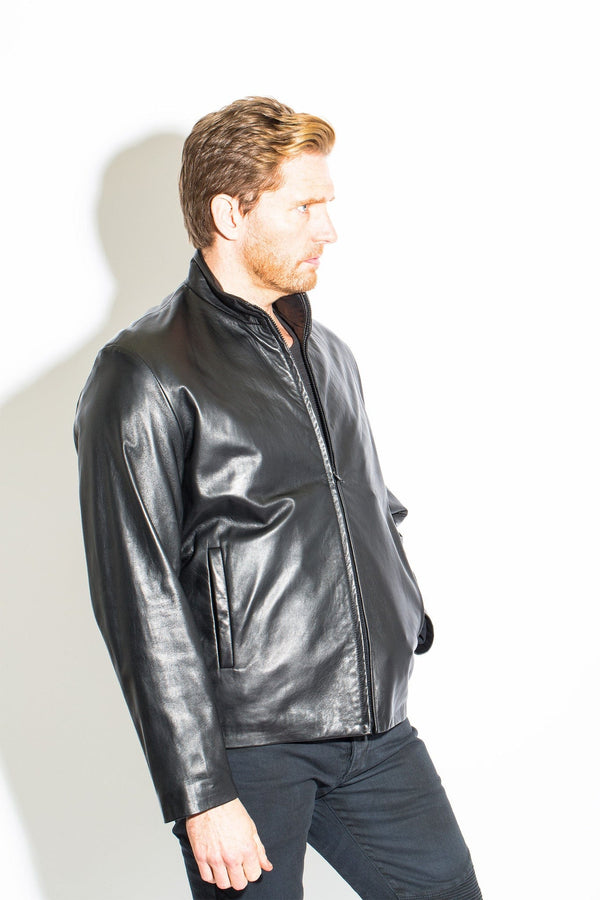 This jacket has a lightweight feel, a clean and fitted look and is made out of a soft Italian lambskin. Comes with a deep purple satin lining and is slightly longer length than a bomber jacket. Comes with double inside pockets, and black suede lining on the front pockets. Can be made to measure with any leather and lining. Made in California.
Style 7179 
Material Italian Lambskin or Cow Plonge from France 
Lining choices  Navy Blue, Emerald Green, Deep Purple, Chrome Silver, Money Gold 
For special orders and inquiries call us at 415-362-8300.