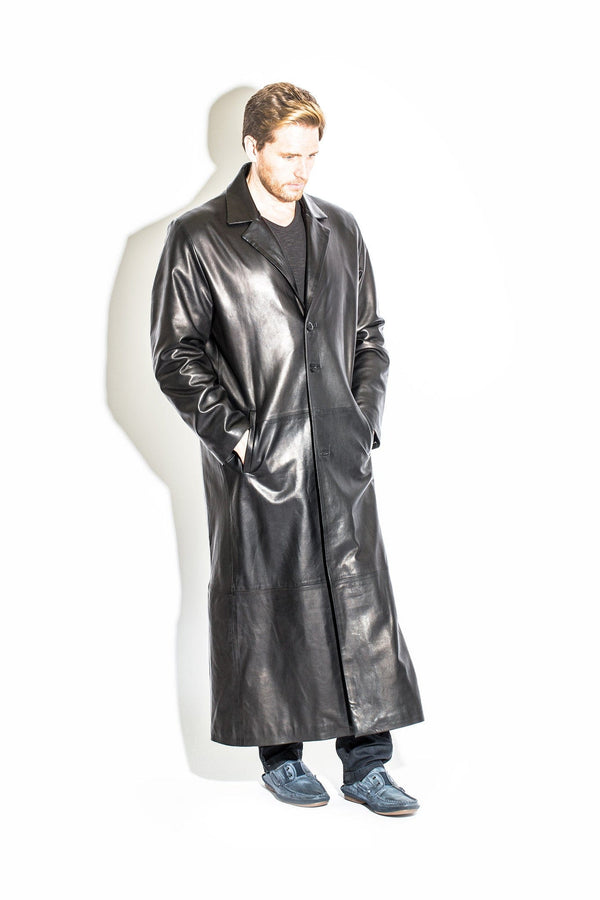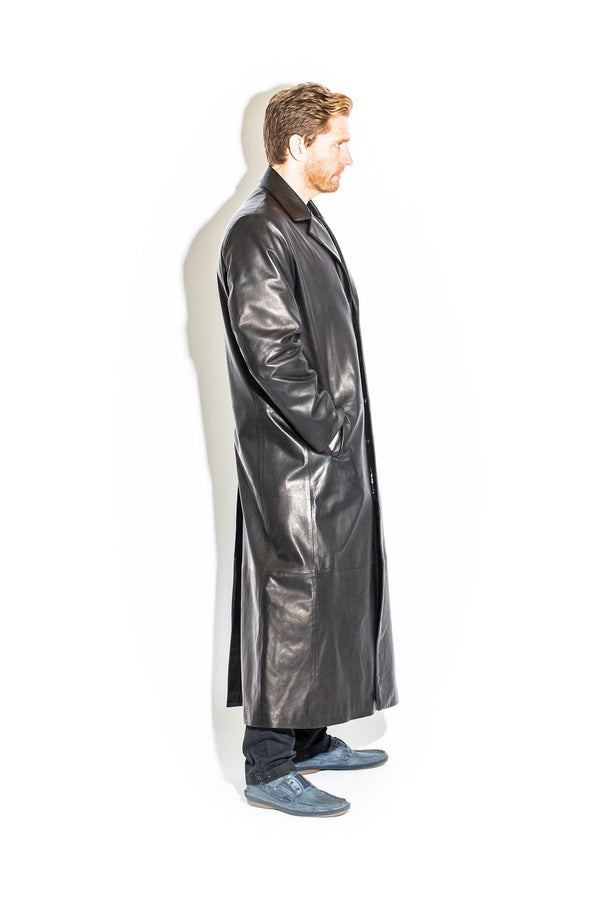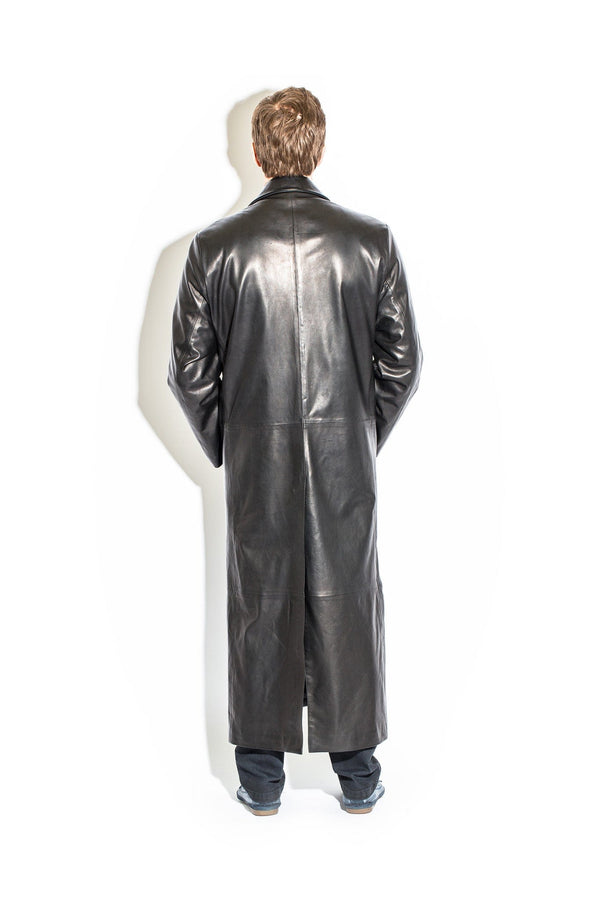 Classic fitted trench duster made with Italian lambskin. With a supple rich feel, this jacket is lined in acetate black silk, has 2 internal pockets, and angled front pockets with a suede lining. Also available as a shorter, 7/8's length, called the Dillon. Made in California and can be made to measure to your specification.
For special orders and inquiries call us at 415-362-8300.
Made from a Special Italian Imported Lambskin with natural body and soft hand but strong for everyday fashion wear. The skin has a natural luster.  This is the top men's coat in our Library Black Label Made in Califonia Collection . You choose the satin blended color lining. Comes with double inside leather sportcoat pockets and 2 hand outside suede lining pockets. Durable for keys and your phone and soft on your hands. This is a littkle bonus we add to our men's coats.