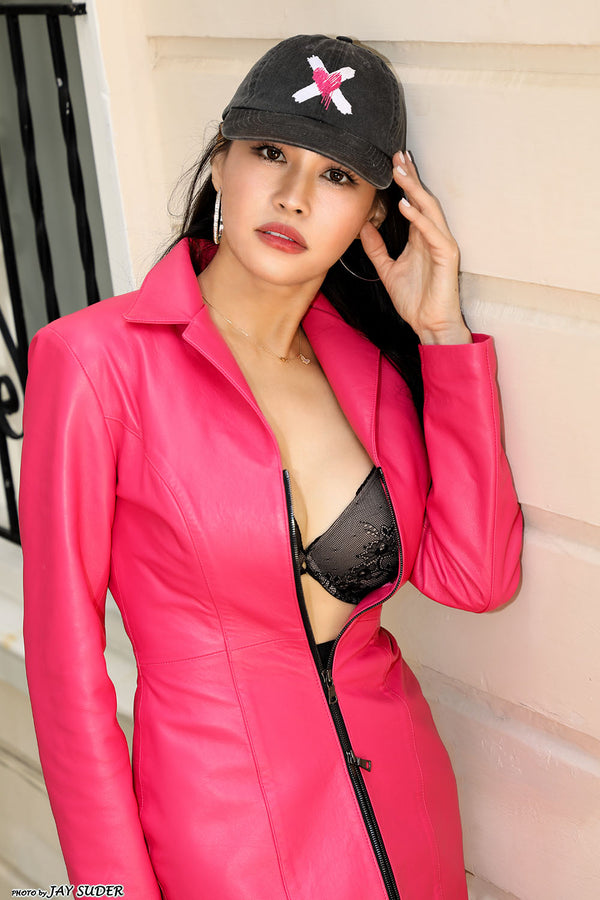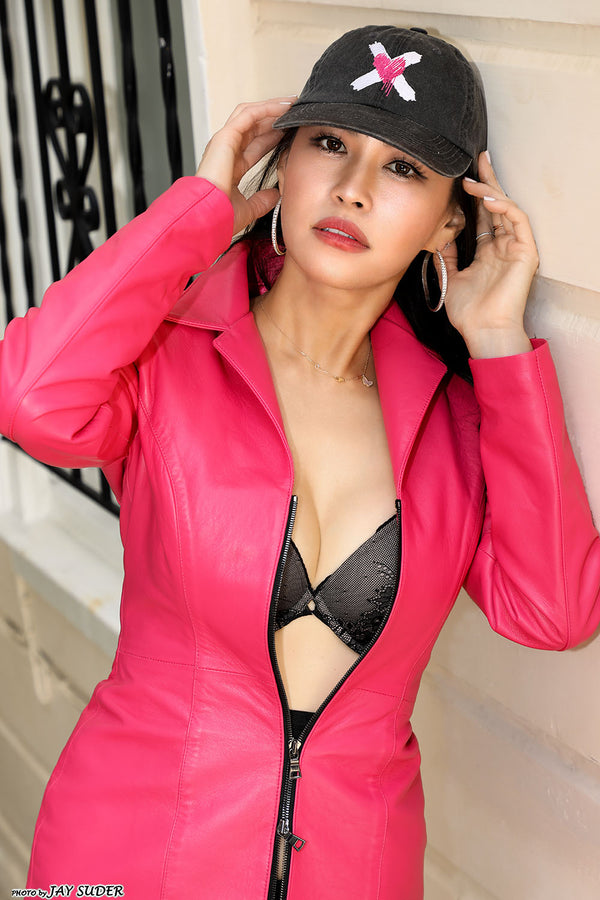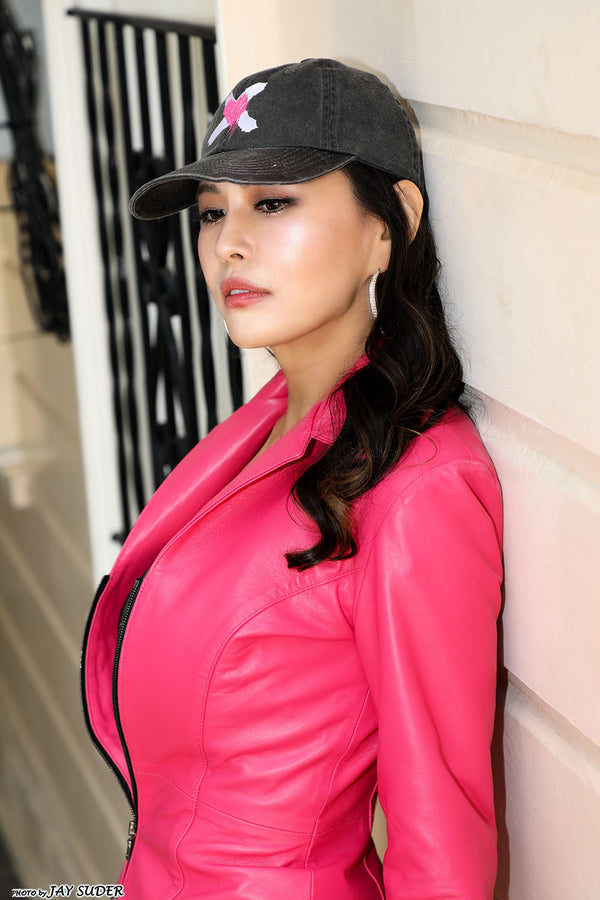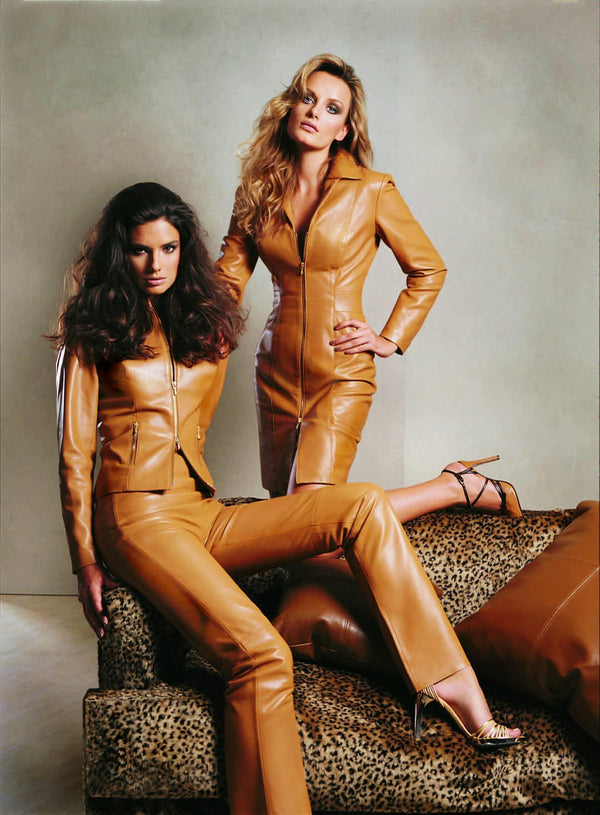 This is part of our Library Collection and Orginal Release was Fall 2004 in a beautiful Buterscoth Saddle Color with Gold Hareware and in our first Fall Winter Catalog. This dress has been in our library and designers across the globe have coppied our styles which is why we brought it back this for our 20th Anniversary Collection based on our deep library of leather clothing materpieces.
Style # 1015
Color Hot Pink
Zipper Black Metal 2 ways zip. 
Lining Satin Blended Hot Pink Matchy Color 
Sizes 0 2 4 6 8 10 12 14 16
 The Hot Pink Coat Dress by Designer Skip Pas for San Francisco Legacy Business West Coast Leather Retail $1500 with the Love Over Hate Hat $50
Call the store to place an order in a different color, lining color and zipper color and size adjustments. 415 362 8300
Fashion Model Hyunson Alexis  
Photography Jay Suder
Designer Skip Pas for the West Coast Leather Design Group 
📸 photography @jaysuder
💍 jewelry @vancleefarpels
💋 HMUA @e.the.look
💗 jacket @westcoastleather 🤍 leather design @skip.pas 🧢 baseball cap @loveoverhategallery 👙 bra @victoriassecret
 ____________________________________________________________________
Butterscotch photo details:
Photographer: Peter Brown
Other garments featured: Jacket in style #6641 ($1,100). Pants in style #3633 ($995).