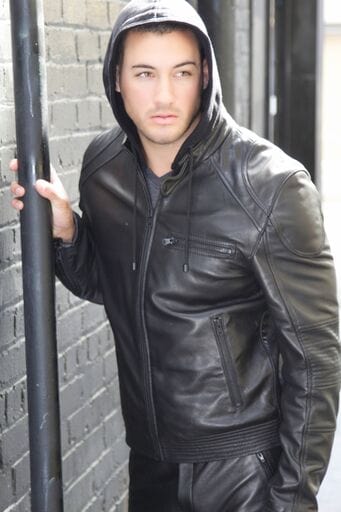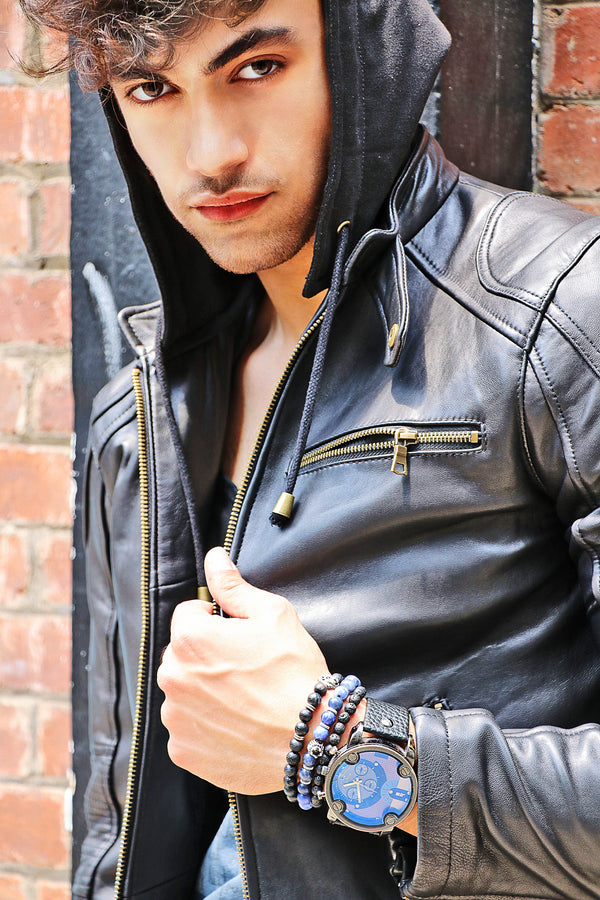 This stylish leather jacket has a detachable cotton hoodie
The material is imported lambskin leather and you can choose the lining color and metal zipper color. Many celebrity actors and musicians have this jacket and we modify this for taller athletes. We also can add business logos on this jacket! 

Other colors available for this jacket are in stock and custom made orders are done quickly. 
Call 415 362 8300 for custom orders or more information about what we have in your size and what we can order for you.