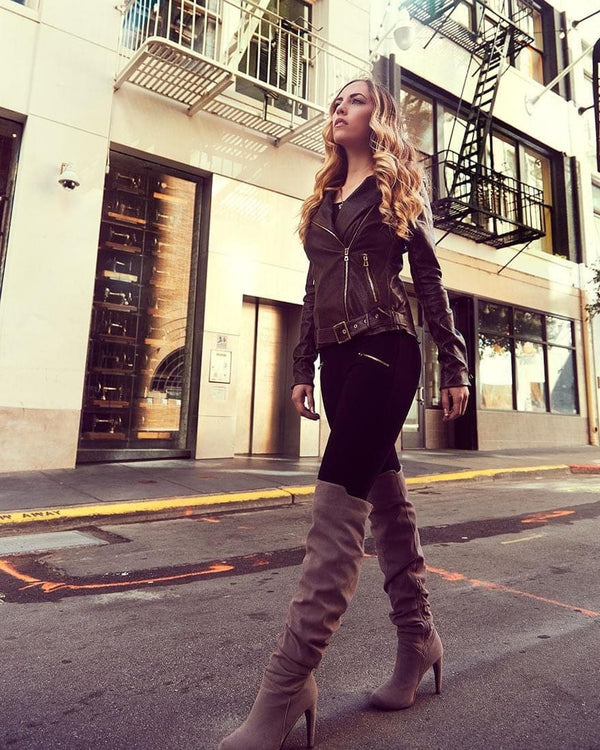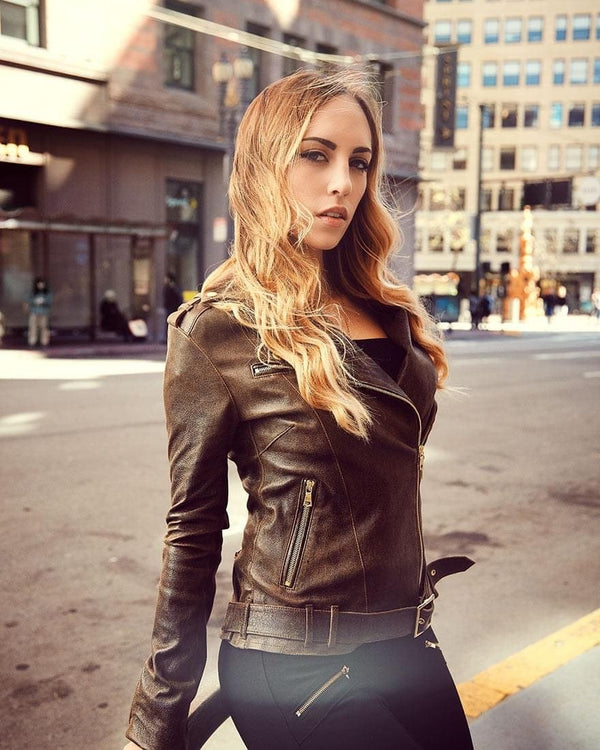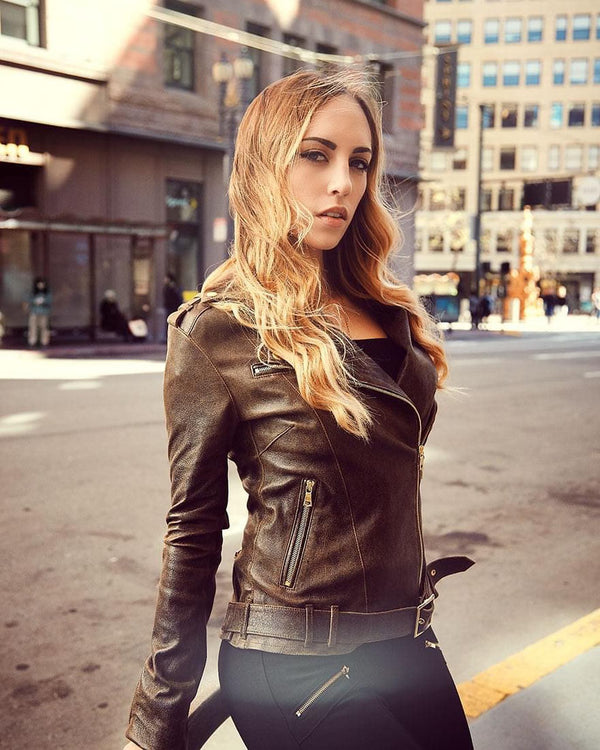 Brown Brushed Antique Stretch Women's Biker Leather Jacket, The color looks like a men's bomber jacket color and works well with natural and earth tones for styling made easy. 
Gold Metal Zippers and Gold Snaps
The jacket is made from Italian stretch leather so it stretches to fit, jacket comes without lining or with a partial upper shoulder and upper arm stretchable lining.  
We can make this jacket in any color of stretch leather and stretch suede 
We Offer Custom Jackets and Custom Fit Alterations at our only USA location in San Francisco since 2003. 
Please call our store for any question and styling assistance. 415 362 8300