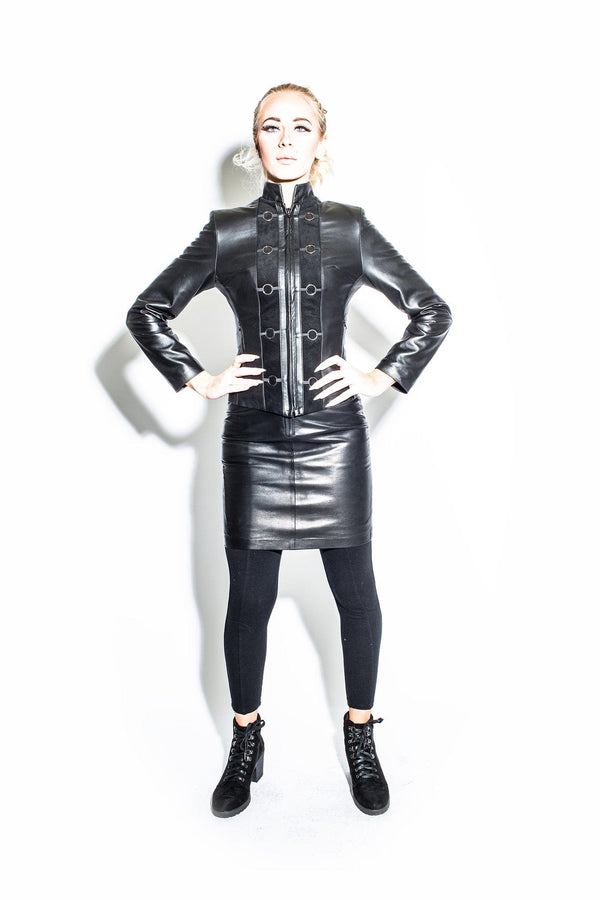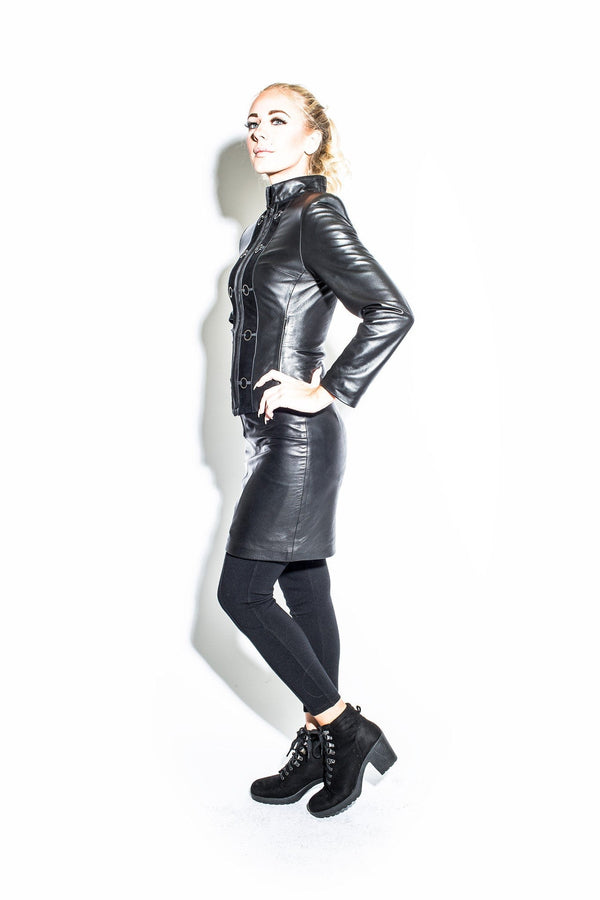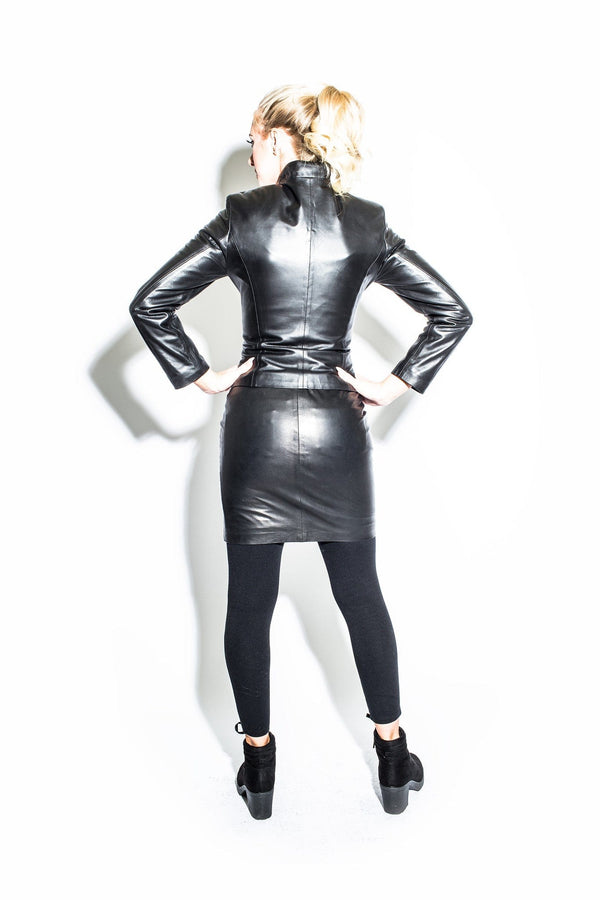 West Coast Leather's Ring Zip Jacket has a stand collar, fitted black suede and silver ring details at the zipper. From the Black Leather Collection, this a West Coast Leather original and can be made to measure to your specification. Size 4 is 21 inches in length.
Call us at 415-362-8300 for custom orders and inquiries.
Handmade in California since 2003 
Style 6478 Ring Jacket 
Offered in additional color combinations 
You can also order our Leather Ring Dress Style 1055 to go with this amazing military inspired jacket.